Freelance Event Planning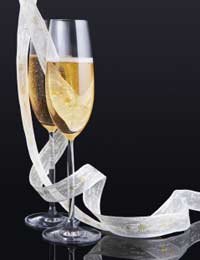 A freelance event planner organises all kind of events for their clients. This planning can be done for individuals or corporations, for grand events or informal events. Event planners pull together all kinds of details for these gatherings and can take care of almost anything that a host or hostess needs.
Event planning can be a very lucrative field for freelancers, but there are some requirements for freelance event planners that mean that not just anyone can make a go of this kind of job.
Events That Need Freelance Event Planning
Any event can benefit from freelance planning if the host or hostess so chooses. Though many people would only imagine that grand events such as weddings, fundraising balls or other galas would require the help of a freelance events planner, in truth any event can be organised by a freelance planner. Anything from a family reunion to a holiday party to an afternoon tea can be planned by a skilled freelance event planner. While not all planners will take on small events and large events, there are many planners who specialise in each.
Event Planning Details
Freelance event planners may take care of all aspects of planning an event or only those details that the host or hostess delegates. This means that all event planners must be able to plan all kinds of events from start to finish. From guest lists to invitations to food and drinks to equipment hire to entertainment, a freelance event planner needs to be able to organise it all.
After being in business for a while a freelance event planner will likely come to have contacts in all of these areas but at the beginning it will require a great deal of research to find reliable goods and services at good prices. Even just one bad relationship or choice could cause a freelance event planner's reputation to suffer if it adversely affects a client's event.
Finding Clients For Freelance Event Planning
A freelance event planners client list may include individuals, families, local businesses, religious organisations, charities, educational organisations and corporations. This is because, at the most basic level, all of these entities can host events and may need help. A savvy freelance event planner will recognise this and strive to meet all of these needs unless (s)he a strong desire to specialise. Wedding planners, for example, and corporate event planners are event planners who have specialised in just one area and can usually make enough profit from these areas without taking on other jobs.
Requirements for Freelance Event Planners
Freelance event planners must have good social skills given that their entire business is built upon others' networking and socialising. Planners must be able to imagine the successful event and make it a reality. Freelance event planners must also deal with an array of other goods and service providers every day, so again social skills are helpful. Like any freelancer, planners must also be confident in their marketing, networking, accounting, and administrative abilities in order to run a successful business.
Freelance event planning can be a lucrative field. There are a variety of different events that need planning, a variety of details that must be planned for every event, and a variety of clients that might need help with their events. There are, however, certain requirements for successful freelance event planners including strong social skills, marketing, networking, accounting and administrative abilities.
You might also like...