All About Freelance Translating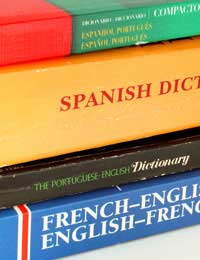 Freelance translating is a type of freelance work that requires a great deal of preparation and often some kind of formal certification. For experienced freelance translators, working with an agency is often a way to find enough written or oral translation work to make a career out of it.
Preparing For Freelance Translating
Preparing for a career in freelance translating means gaining experience in working with at least two different languages. Sometimes these languages are both native, such as in individuals who are raised in bilingual or even tri-lingual homes. However, most times this preparation means studying languages to a degree level or obtaining a formal certification for translating.
For more information on professional translating credentials in the UK, visit the Institute of Translation and Interpreting (www.iti.org.uk) and/or the Chartered Institute of Linguists (www.iol.org.uk). Having skills or knowledge in a specialised field such as business, law or medicine can also be helpful for freelance translators.
Working With Translation Agencies
While freelance translating can be successful when working with individual clients, most freelance translators will find that it becomes more lucrative to work with an agency. In order to work with translation agencies you will need to prepare a CV that highlights your language skills and translating experience, as well as references that can vouch for your translation work.
Often working with an agency means being added to their databases so that you will be considered as new jobs come up. If you have sent an agency your CV but have not heard that you have been added to their databases, don't hesitate to follow up. It may be that you are expected to do sample translations to prove that you are up to an agency's standards, so do not approach agencies if you are not confident in your translating skills.
Written Translation Work
Written translation work is probably the more common form of freelance translating. Written translations require a translator to read and translate a document into another language. Very often these documents are legal or technical in nature, though they could be almost any kind of communication. Due to the formality of most documents, translators must be able to write formally in both languages in order to ensure that vocabulary and grammar are correct at all times and that slang or modern usages are not introduced where they should not be.
Oral Translation Work
Oral translation work requires a freelance translator to listen to what an individual is saying in one language and translate it into another language for that individual's audience. Oral translating can be highly pressurised, given that the translation must be spot on almost immediately for a waiting audience. Also, oral translations are often needed in very formal settings such as business meetings and diplomatic meetings, so the translator must be able to work in these surroundings without feeling intimidated.
Freelance translating is a type of work that requires a great deal of preparation and knowledge. More information about freelance translating in the UK can be obtained from the Institute of Translation and Interpreting as well as the Chartered Institutes of Linguists.
You might also like...