Advantages and Disadvantages of Freelance Work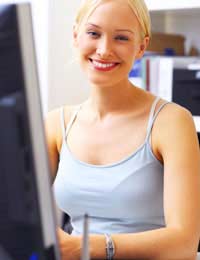 Freelance work is not for everyone. Freelancing, or working for specific clients on specific projects, comes with distinct advantages and disadvantages. Sometimes people will not know if they are cut out for freelance work until they actually start working. Others may only need to think about a freelance lifestyle to know that it is not for them.
If you are considering freelance work, make sure that you think through the many advantages and disadvantages of freelancing before making any decisions.
Advantages Of Freelance Work
There are many advantages of freelance work. One of the greatest advantages of freelance work is the ability to work from home. No more need for work clothing, commuting time, commuting expenses, sharing an office, working in a cubicle or inane chats during tea breaks.
Another great advantage is the ability to be your own boss. No more being assigned projects you don't want, having to work with team-mates you don't respect or worrying about who is looking over your shoulder. Also, freelancing allows you to use a variety of skills on a variety of projects all at the same time. This can be fantastic for individuals who enjoy diverse tasks and topics and work best when they have multiple balls to keep in the air.
Individuals who work well under pressure and are well organised may find freelancing a great idea as they take on all responsibilities for every project, something that is not for the faint of heart!
Disadvantages Of Freelance Work
Freelancing does have its disadvantages as well. One great disadvantage it is that it is a very isolated way to work. When you work from home it is easy to be alone for hours and even days on end. Contact with others often comes in the form of phone calls, faxes or emails so a freelance must often make a point to leave the house and see other people.
Another disadvantage is having to be your own boss. Freelancing can be a nightmare for people who are not good with deadlines, following up on projects, collecting payments or enforcing contract clauses. Also, freelance work necessarily requires a lot of paperwork. Contracts, invoices, client communication, marketing supplies – all of this must be organised and used effectively by a freelance worker. People who are inherently uncomfortable with such organisation often find freelance work a challenge, particularly when it comes to organising a client folder or getting paperwork ready for taxes.
Finally, freelance work is often described as a feast or famine profession. This can make it hard to anticipate weekly, monthly and especially yearly profits, and it can be hard to anticipate when the payments will actually come in. This can be nerve-wracking for many people, so it must be remembered that those who do not enjoy risks may not enjoy freelance work.
There are many advantages and disadvantages to freelance work, just as there are to any other type of job. If you want to learn more about what it is really like to be a freelance worker, contact an individual in your area and see if you can pick their brains or even shadow them for a day. Learning from someone in the trenches is often the best way to decide if freelancing is for you.
You might also like...
Freelancing can open ways to new customers, new zones of law, new abilities and new companions. Freelancing can set up you as a specialist in a niche area of the law and can prompt talking engagements, book deals, business collaborations and other opportunities.
digitalsignature
- 21-Nov-15 @ 5:05 AM