Creating Your Freelance Portfolio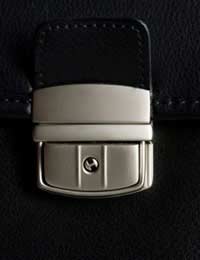 Every freelancer needs a portfolio to showcase good work and most now need two - a physical portfolio to show to clients in person and an online portfolio that clients can browse at their leisure.  These portfolios should highlight a freelance worker's talent in his or her industry and should present his or her best or most well known work.  It may be that a freelancer works in more than one area, for example freelance writing and photography, in which case separate portfolios should be kept for each subject.  Which works are the most appropriate for each portfolio will largely depend upon the intended audience as portfolios may be rearranged for each potential new client.
Selecting the Best Work
Which work is a freelancer's best work is entirely subjective.  A freelancer may have won awards for a project that (s)he felt was only average while (s)he may remain most proud of a project about which few even know exists.  But when building a portfolio to show to clients, freelancers should take care to include samples of their work which best fits the niche that the client wants.  This may mean rearranging the portfolio for each new client, much as a freelancer would craft a letter of introduction specifically for that client.  Online portfolios, however, will be seen by a wide range of people and so should try to present a wide range of the freelancer's work.  Big and little, well known and obscure, in depth and superficial, all types of freelance work deserve a home in an online portfolio so long as the freelancer makes clear what the work was for and why (s)he is proud of it.  In essence, freelancers will want to include enough information in their online portfolios that they could act as short sales pitches about their work.
Creating A Portfolio
Most portfolios are made up of text and images, so many portfolios resemble scrapbooks in which work is mounted and displayed.  But the type of portfolio chosen should suit both the work and the freelancer's personality.  This might mean keeping more than one portfolio for the same items if a freelancer likes to have a traditional, a contemporary and a cutting-edge book ready at all times.  Regardless of the look of a portfolio, all portfolios should be easy to open, the items inside should be clear and unblemished, the pages should turn easily and it should be clear without any further explanation why the freelancer has included each entry.  Arranging a portfolio by subject matter, such as by baked good for a freelance pastry chef or by event themes for a freelance party planner, is also a good idea.   
Creating An Online Portfolio
An online portfolio may seem easier to construct than a physical portfolio, but it has its own concerns.  To begin with a freelancer will need to decide if (s)he would like the portfolio to be in the form of a Web site, blog, or something completely different.  The address or domain name for this portfolio should be chosen so that others can easily find it, such as by the freelancer's name or business name.  File size may also be an issue given that if an item or page does not load well then viewing the portfolio can become frustrating.  Many freelancers like to include links in their online portfolios so checking links often to make sure that they remain correct and unbroken becomes essential.  Unfortunately, some hard copy items may not scan well or photograph well for Web viewing, in which case it is up to the freelancer to decide if what can be represented on screen truly does his or her work justice.  To make their work shine, some freelancers may employ (or barter with) professional photographers and Web designers in order to give their online portfolios professional polish.  Most freelancers also choose to include their contact information in their online portfolios so that potential clients can get in touch instantly.
Creating a freelance portfolio is an important task so that freelancers can best market themselves to potential clients.  Selecting their best work, creating a physical portfolio and creating an online portfolio are all essential for modern freelancers.
You might also like...