All About Freelance Editing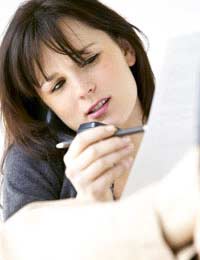 Freelance editing has long been a popular type of freelance work. Among other things, freelance editors work for publishing houses, magazines and websites, do proof reading for a variety of writers and can even act as simple beta readers for writers.
Freelance Editors And Publishing Houses
When a freelance editor works for a publishing house it is usually because that editor has been an employee of that organisation in the past. Rarely are brand new editors hired to freelance without some previous association, though it can happen if a particular editor has an outstanding track record or some skill or connection particular desired by the publisher. The type of editing conducted is usually the same as would be completed by any editor employed by the publisher, but on a per manuscript of per project basis.
Freelance Editors And Magazines
Freelance editors are more common in the magazine world. In fact, most magazines have a variety of editors depending upon their structure. Editors based on subject matter (food editor, travel editor, fashion editor, beauty editor, etc.) are common, as are editors based on overall position at the magazine (editor in chief, assistant editor, etc.).
When editors work freelance for a magazine they may be commissioning editors, that is editors with the ability to hire writers and assign work, or they may be contributing editors, in which they are mainly responsible for their own writing for a magazine. The terms of a freelance editing job with a magazine can vary greatly and this type of work is generally found either by answering ads or being asked specifically by the magazine.
Freelance Editors and Websites
Freelance editors who work on websites are often quite similar to those who work at magazines. They are often responsible for commissioning content for the site (words, images, podcasts, videos, blogs, etc.) and may contribute to this content as well. Also like freelance editors at magazines, these positions are often found by answering ads and being asked specifically by the website owner or manager.
Freelance Editors and Proof Reading
Some freelance editors prefer to skip the commissioning process and use their skills for line editing or proofreading different forms of writing. Many editors do this for book and article manuscripts, academic papers and corporate publications. Their clients may be organisations, publications or individual writers. Editors who routinely do this type of work usually charge their own rates but may find that they need to adjust these rates depending upon their clients and their clients' needs.
Freelance Editors As Beta Readers
Some freelance editors take on projects in which they are only asked to give their professional opinion of, or reaction to, a particular work. Sometimes this is known as being a beta reader for a write. As a beta reader, an editor gives their honest feedback about a writer's work and may offer suggestions about how the work could be changed or improved. Because beta readers don't necessarily need to be professionals, and because they are only reading for overall content, this type of editing often takes less time but brings in less money than other types.
Freelance editing is a common type of freelance work. Working with publishers, magazines, websites and individual writers are all common for freelance editors.
You might also like...