All About Freelance Assistants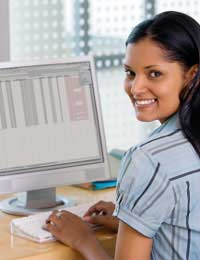 Freelance assistants are a relatively new type of worker. Freelance assistants usually help with a variety of administrative duties though some freelance assistants are employed to perform specific professional tasks as well. A growing number of assistants don't even work with the people they assist, but are instead virtual assistants who work solely through the Web.
Freelance Administrative Assistants
Freelance administrative assistants are basically just a freelance version of a personal assistant. These freelancers usually complete a variety of administrative tasks such as filing, invoicing, answering letters and emails, sending out the post, answering the phone, etc. They may also take care of their client's personal needs, such as ordering or shopping for groceries, booking grooming appointments such as haircuts, dropping off or collecting dry cleaning and even shopping for gifts to be given from their employers.
The tasks that a freelance administrative assistant will perform will be decided between the assistant and his or her client, and for the most part these tasks should be detailed in the freelancer's contract. As freelance administrative assistants tend to work flexible hours it is not necessarily the case that such workers will work every day or even during traditional business hours.
Freelance Professional Assistants
Freelance professional assistants are individuals who are interested in gaining more experience in a certain job and are willing to help others on a per-project basis to accumulate this experience. For example, a photographer's assistant will work specifically with a photographer to set up and execute a shoot.
An image consultant's assistant will work with the image consult to help with a specific client's make-over. A graphic designer's assistant will work with the graphic designer on a specific project. These assistants will not be expecting to carry out administrative tasks but rather to be involved first-hand in the professional aspects of the brief.
Freelance Virtual Assistants
A growing number of freelance assistants are making their services available over the Web as virtual or remote assistants. These assistants don't even have to be in the same country as their clients as long as they complete the tasks assigned and delegated to them over the Web. Virtual assistants often offer administrative support, technical support, creative support and even social support to their clients. This means that virtual assistants may be more similar to administrative assistants or they may be more similar to professional assistants. What they will be required to do for a specific client or project, how they should do this and what equipment they will need to do this should all be detailed extensively in a client brief so that the best possible match can be made with an experienced virtual assistant.
Freelance assistants are entrepreneurs who offer administrative and professional assistance on a contracted, per-project (or per-time-period) basis. Freelance assistants can offer administrative support, technical support, creative support and even social support. These freelancers may be administrative assistants or professional assistants, so all client briefs should explicitly detail what kind of support a client needs, when the client needs it and how the client prefers for these tasks to be carried out.
You might also like...