Freelance Data Entry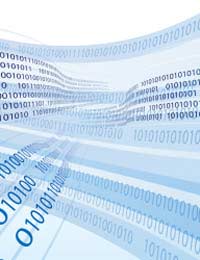 Freelance data entry is a job that requires great patience and attention to detail. Often data entry work is outsourced because it is monotonous and employers feel that their full time employees are better off completing other projects, but this does not mean that freelance data entry work is not important. On the contrary, date entry work is often the cornerstone of other projects so it is important that all entries are correct.
Types Of Freelance Data Entry Work
Data entry work requires inputting (entering) data into appropriate fields. Usually it is done with a spreadsheet. This data can be anything from names to contact information to dates to products to survey answers. Very often this type of work is done for companies, institutions and organisations which need something like a mailing list made up or survey answers broken down. It can also be for more creative endeavours, such as inputting trivia questions and answers for board games or creating statistical guides for television or sports commentary.
Finding Freelance Data Entry Work
Freelance data entry work is abundant on the Web these days, though many of these projects are very low paying. Higher paying jobs usually come from well known organisation and corporations, though many of these positions are afforded to an existing stable of freelancers.
To get started in freelance data entry, working with an established freelance or temping agency might be a good route. Bidding on jobs on online sites might also be a good way to launch a career, though this will require careful research to make sure that appropriate amounts are bid and a freelancer is not offering less money than would be fair or market value for the job.
Freelance Virtual Assistants
Often it is useful for freelance workers to offer clients many services, so those interested in doing freelance data entry work may want to consider working as a freelance virtual assistant. Virtual assistants work from their own homes on a variety of administrative, technical and/or multimedia tasks for their clients, including data entry. By widening the scope of their work, freelancers who market themselves as virtual assistants can then make themselves attractive to more clients and find support and networking opportunities with virtual assistant organisations as well.
Freelance data entry is an incredibly important job, but one that requires total attention. For this reason many employees prefer not to engage in data entry and it often is outsourced to willing freelancers. Though the general tasks associated with freelance data entry are generally the same, the type of data that is worked with and the purposes of the projects can be vastly different.
Freelance data entry work is usually found from larger organisations or on the Web, and marketing oneself as a freelance virtual assistant – as well as offering a wider range of assistant services – can help freelance data entry workers build, establish and broaden their businesses. Individuals interested in freelance data entry work should find freelancers engaged in these jobs and speak to them about their experiences and advice.
You might also like...
i m a freelance data entry worker
srinivasan rengaraja
- 22-Dec-11 @ 4:15 PM