All About Freelance Life Coaching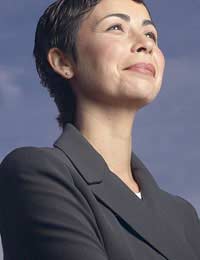 Life coaching is a relatively modern profession. At its most basic level, life coaching aims to help clients determine and move towards their goals. These goals can be new or old, short term or long term, and they can be life goals or professional goals. However, very often clients aren't totally sure about their goals, or how committed they are to them, so life coaches can be invaluable in helping clients narrow down and focus on what matters to them.
Life Coaching Skills Set
Life coaching is still so new that there is not yet one recognised path to this profession. However, there are some skills and traits that all good life coaches share, so if you are considering this type of work you'll want to analyse your own personality to see if you fit the general profile.
Life coaches are generally positive, enthusiastic and empathetic people who enjoy interacting with and coaching others. Life coaches tend to be good listeners, have a great deal of patience and are skilled at motivating and inspiring others. Life coaches are also generally caring individuals who truly do want to see their clients make and reach the goals that matter to them.
Life Coaching Certification
Life coaching is not a profession that is strictly regulated or governed by laws or standards at this point in time. This means that in many areas almost anyone can call themselves a life coach, but there are certifications that prospective life coaches can undertake to prove their dedication and training.
Unfortunately, not every training course is legitimate or offers useful course content and support. Before you enrol in, or pay for, a particular life coaching certification course be sure to speak with the course provider and get all of your questions answered. If possible, also find some students who have graduated from that course and speak with them about their experiences and their current life coaching careers.
Freelance Life Coaching
Life coaching is a job that lends itself very easily to freelance work. Many life coaches work from their own home and recruit clients who they can help either in person, over the phone or even via email and the Internet. This usually means that life coaches gain a very diverse client base and can be working on many different issues with many different people on any given day.
The most successful freelance life coaches thrive on this diversity and enjoy working in different ways, on different topics, with different personalities. However, life coaches usually try to be available for their clients at all times so those who freelance as life coaches should keep in mind that they will likely find themselves working some untraditional hours.
Freelance life coaching is a relatively new line of work. It involves helping clients pinpoint their goals and make plans to commit to these goals and to work towards them. Those interested in learning more about freelance life coaching may want to contact a life coach in their area and discuss their potential training and future career with him or her.
You might also like...