Maintaining Contact With Previous Clients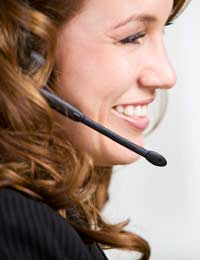 A freelance worker's clients are always changing so it pays for them to stay in contact with clients from the past. A freelancer will never know when a satisfied client might need more work done, or when a past client might be accepting pitches for future work, so staying in touch and staying in the client's mind is always a good business move.
Freelancers have a variety of communication options for staying in contact with all of their clients including newsletters, email alerts, promotional flyers, postcards and old fashioned phone calls.
Maintaining Client Contact: Newsletters
Many freelancers find it useful to send out periodic newsletters to past and present clients as well as other business contacts. A variety of websites exist to help freelancers organise electronic newsletters, and because these e-newsletters are cheap (or free) many freelancers prefer this option over hard copies. E-newsletters also have the advantage of just one mailing list that can be saved for future use so freelancers don't have to spend time inputting addresses with every edition. Newsletters can be long or short, formal or informal, newsy or chatty. As long as they are relevant to clients, newsletters are a great way for freelancers to maintain communication across their entire client base.
Maintaining Client Contact: Email Alerts
Like newsletters, email alerts are a quick, easy and free method of communication that freelancers can use to stay in touch with past clients. Unlike most newsletters, email alerts can be short and focus on just one issue so they may be less time-consuming for freelancers to write. These alerts should have a purpose, and the purpose should be stated in the email's subject line. News of awards won, rate changes, business expansion, added services, website changes and more can all be good content for email alerts that are sent to all of a freelancer's clients.
Maintaining Client Contact: Promotional Flyers
Flyers are a traditional method of marketing for freelance workers. Flyers generally contain information about the freelancer's business and highlight any changes, for example to rates or services offered. Flyers can be hand delivered or posted, but they must meet a professional standard or else they run the risk of reflecting poorly on a freelancer.
Maintaining Client Contact: Postcards
Postcards are a shorter, smaller version of a flyer. In general postcards are a lot like a print version of an email alert. Usually postcards contain information about only one topic and many freelancers like to hand write them for a personal touch. Postcards must also be printed to a high standard to reflect well on freelancers, and some version of a printed message may also be chosen to cut down on the time and effort spent writing them out.
Maintaining Client Contact: Phone Calls
Freelancers can also phone past clients in order to maintain contact, but this method has the potential to be awkward for both parties. For example, if a client does not remember the freelancer or the freelancer does not have a good reason for the call then it may not only harm future business but it could lead either the freelancer or client to avoid the other in the future. Freelancers who do choose to get in touch via telephone should have a clear purpose for the call and may even want to write out a short script in order to stay focused.
Staying in touch with past clients is important for freelance workers. A variety of options exist for freelancers to maintain contact with previous clients including newsletters, email alerts, flyers, postcards and phone calls.
You might also like...
Do you want to grow your business?Do you have serious, defined sales goals?
Mike Avil
- 23-Apr-14 @ 1:10 PM