Freelance Workers and Value Added Services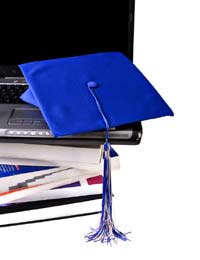 Offering value added services is a great way for freelance workers to win clients and set themselves apart from the freelance crowd. Value added services do not need to generate much extra work for a freelancer and they add value to the relationship a client has with them. Past education, past experience, language skills and professional reputation are all things that freelancers can offer clients to add value to their work.
Adding Value: Education
A freelancer's education can add great value to a project, and at no extra charge. For example, if a publisher is looking for a writer for a nursing textbook there could be any number of freelancers capable of doing this. But the freelancer who happens to hold a nursing degree would be able to provide value that others would not, and it comes at no extra cost to the client. Freelancers should recognise how their education can help them win jobs and make it a unique selling point if and when they apply for them.
Adding Value: Experience
A freelancer's work can be greatly coloured by their past professional experience. For example, if a freelance writer is hired to put together a booklet for social workers almost any of them could look at a template and complete the project. However, the freelance who used to work in a charity or social care position will understand what these professionals want and how they want it organised. This becomes a value added service for the client who ultimately receive work completed to an even higher level at no extra charge.
Adding Value: Language Skills
A freelance worker's language skills can be a type of value added service that some clients don't even recognise. Freelancers who can translate to or from another language can thus offer short translations to clients in order for them to reach greater populations. Some freelancers may even find that they pick up extra translating work in addition to their regular workload. However, only freelancers who are fluent in a language, and the culture and customs associated with it, should attempt to offer this skill as a value added service to clients.
Adding Value: Professional Reputation
Sometimes clients are not quite as concerned about the work that is done as who is doing it. For example, some clients may hire an interior decorator based on his or her reputation for past work done for celebrity clients. A freelance photographer may be hired for his or her reputation for bold and daring compositions. A freelance animal may be hired for his or her reputation with particular types of pets. A freelance writer may be hired for his or her reputation for meeting deadlines. None of these reasons have anything to do with the ultimate quality of the work the freelancer will complete for the client, but all of these aspects add value to the project that the client needs finished – and help freelancers win new clients.
Value added services are things that freelancers can offer to their clients to help make projects more successful without any extra monetary cost. Education, experience, language skills and reputation are all value added items that freelancers can offer to their clients.
You might also like...