Giving Benefits and Discounts for Loyal Customers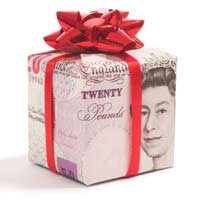 Many freelance workers like to reward loyal customers with extra benefits or discounts applied to their final invoices. However, freelancers must have a justifiable way of deciding which customers receive such benefits and/or discounts or else they run into the possibility of having discrimination claims made against them.
Extra Benefits For Loyal Customers
Extra benefits for loyal customers generally come in the form of value added services. For example, freelance photographers may offer to bring props to a photoshoot. A freelance writer may offer to include a sidebar with a feature article. An interior decorator may offer to help organise a space as well as decorate it. When these small benefits are offered free of charge not only does it save clients money and mean little extra work for the freelancer, but it helps to build a freelancer's reputation as a one stop shop for customers' needs.
Discounts For Loyal Customers
Rather than undertaking the extra work required in offering extra benefits, some freelance workers prefer to offer discounts to loyal customers for the work that they commission. Usually this discount is minimal, for example 10% off of a final total for the work completed.
Some freelance workers may prefer to pass along other discounts to loyal customers such as from buying wholesale supplies from a particular supplier. However, you should also remember that in giving a discount from their usual rates they will in effect be offering some work for free so they should make sure that they can afford to do this and work out if its better for them financially to offer a discount or to take in the full fee but offer extra benefits as a reward to loyal customers.
Deciding Which Loyal Customers To Reward
Each freelance worker will need to determine for him or herself how to define "loyal customer" and thus which customers are deserving of rewards.
Some freelancers may even decide to run a tiered system, in which one level of loyal customers is offered extra benefits and one is offered discounts, or customers are offered different amounts or types of benefits and discounts depending upon their loyalty level. However, whatever a freelancer decides must be justifiable according to the definition of loyalty and extended across their entire client base. If a freelancer strays from this plan and instead only offers extras to customers of a certain race, religion, gender or other variable then (s)he could easily have discrimination claims made against him or her. Even if these claims are never taken to court they could still destroy a freelance worker's reputation and therefore his or her business.
Freelance workers may decide to reward loyal customers with extra benefits and/or discounts. Deciding what constitutes a "loyal customer" is up to each freelance worker, but freelancers who decide to run reward schemes such as extra benefits and discounts need to make sure that they apply them across their entire client base and do not offer them in a manner that could be interpreted as discriminatory.
You might also like...