Informing Clients of Holiday Arrangements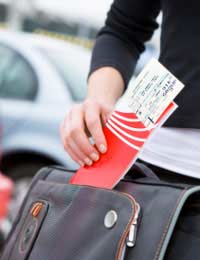 Freelance workers can hand-pick their clients, and they can usually hand-pick when they will take their holidays as well. However, just because freelancers can take off whenever they want does not mean that they can do so without arranging their work appropriately and keeping clients up-to-date about their decisions.
Freelancers have a variety of communication options for getting in touch with clients, but a consistent approach to communication is key to making sure that everyone stays on the same page.
Freelance Holidays: Arranging Work
It goes without saying that a freelancer should never miss a deadline due to taking a holiday. Nor should freelancers take holidays when they have agreed to be at a meeting or event. In fact, some freelancers might find that they are asked to sign a contract detailing when they will work, where they will work, and which events they will attend on behalf of or with a client. Even freelancers who can choose their own holidays during projects should do so with care.
Many freelancers find that finishing work early before going on holidays is better than leaving it until they get back, and many freelancers also keep some means of communication with them (laptop, mobile, Blackberry, etc) so that they can be reached in the event of an emergency. However, freelancers will likely want to keep these devices turned off so that they can check in at their leisure rather than spend their holidays discussing work with clients.
Freelance Holidays: Keeping Clients Up-to-Date About Decisions
Freelancers should keep their clients up-to-date about their holiday decisions by letting clients know their schedules in advance. Many freelancers find that taking a tiered approach of letting clients know a month in advance, then reminding them two weeks in advance and again a week in advance is a good way to get the message across that they will not be working on particular dates.
Some freelancers even find that asking for work prior to departure, such as by saying that they will need revisions by Friday or they will not be dealt with until after their holidays, also hammers home the point that they will be out of the office. In the event that holidays are changed or cancelled freelancers should also let clients know as soon as possible that they will be working so that there is minimal disruption to their new work schedules.
Freelance Holidays: Client Communication Options
Freelancers can communicate with clients about their holidays in a variety of ways. Form letters or emails are popular with freelancers, as is calling a client and discussing plans. Some freelancers prefer to call after or before business hours to leave a succinct voice message. Other freelancers prefer to send postcards to clients as the card will help to keep them on their clients desks (and in their clients mind) but also clearly deliver the dates during which they will not be working.
Freelance Holidays: Consistent Communication
Regardless of which method of communication a freelancer chooses, (s)he should make this pattern and method consistent. For example, freelancers who always send out a number of emails prior to taking holidays could risk confusing clients if they decide to send just one postcard a week before they take off. Keeping holiday information delivery as clear and consistent as possible is preferable for freelance workers and their clients.
Freelancers must keep their clients up-to-date about their holiday arrangements. Freelancers should arrange their work prior to taking holidays so that nothing is disrupted and decide on a way to consistently communicate with clients their holiday arrangements so that no one is left unaware.
You might also like...