Approaching Freelance Markets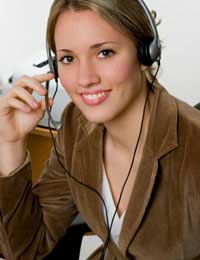 Freelance work depends upon finding and sustaining viable markets. Without these markets, which you can also think of as your clients, you'll have no work and no payments.
No work and no payments means no profits, and no profits means no business. Thus the most basic part of successful freelance work is finding markets that are a good fit for your skills and services. There are many ways to approach new markets, but some of the most common include "cold calling," letters of introduction, information packs and targeted queries.
Cold Calling
Cold calling is a technique typically associated with sales. When someone cold calls, (s)he makes a telephone call to a potential new customer without prearranging this call. Among the general public, cold calling has come to be viewed negatively because most people don't want the hassle of hearing a sales pitch when they pick up their telephone. In fact, in many areas individuals can sign up to block cold calls to their private phone numbers. In the business world cold calling may be viewed with more patience, but it is still not popularly embraced. Due to these negative responses, you will probably want to try another method of approaching freelance markets and save cold calling for only if you can't find success with anything else.
Letters Of Introduction
Letters of introduction (LOIs) are usually much more well received than cold calls. These letters, and emails, are usually targeted to a particular market and introduce the freelance worker and what (s)he would be able to offer that market. There is no sales pitch in a letter of introduction, simply information about the freelance worker and the suggestion that (s)he would like to work with a particular client or market. Most markets are usually happy to receive LOIs and may file a freelance workers particulars for future reference, but very often these markets do this without notifying the freelance worker. This means that a freelancer will likely have to follow-up with that market directly.
Information Packs
An information pack is really just a letter of introduction with some supporting materials. These materials may be clips or samples of a freelance worker's writing, samples of photography or design skills, information on awards that the freelance worker has won or even customer testimonials about the freelancer's work. Information packs then may contain leaflets, pamphlets, samples and even rate cards, but promotional materials such as calendars, pens or other gimmicks are not always appreciated. Because of the number of items contained in information packs, they can be expensive to put together and to post.
Targeted Queries
For some freelance jobs, such as freelance writing and photography, a targeted query is a common method of approaching a new market. Queries are a lot like sales pitches in that they detail a specific article or photograph that a freelancer thinks would be a good fit for the market. Queries also contain information on why that freelancer would be the best person to provide the article or photograph and so generally contain information about the freelancer's career to date. However, freelancers should only send queries if they know a market has advertised for them or accepts them. If a particular market details preferred methods of contact then freelancers should always follow these guidelines.
Approaching freelance markets can seem hard to new freelance workers, but eventually it becomes a routine part of the job. Cold calling, letters of introduction, information packs and targeted queries are all common methods by which freelancers often approach new markets.
You might also like...