Freelance Workers and Professional Organisations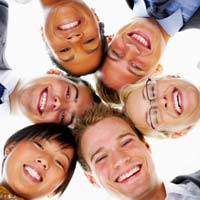 Joining professional organisations can have many benefits for freelance workers. Several different types of organisations exist, including professional organisations related to a specific job or trade, professional freelance organisations and trade and labour unions that accept freelance members. Freelances may want to join all organisations possible, or pick and choose the organisation that would be the most useful for their specific situation.
Professional Organisations
Many types of work have associated professional organisations. For example, the British Interior Design Association, the UK Association of Online Publishers and the Association of Photography are all organisations that exist in the United Kingdom and accept professional members. Joining professional organisations usually offers freelancers instant access to a member's database (and therefore contact information to colleagues), professional recognition, the ability to be found via the organisation (including any online search functions),
networking event
s, skills training, awards schemes and friendly fun activities.
Members of professional organizations can also advertise this fact on their business cards, leaflets, flyers and other promotional materials to help build their professional reputations. Many professional organisations require membership fees or dues and some even offer sliding scale fees depending upon membership type of length of time spent in the industry.
Professional Freelance Organisations
Some organisations exist specifically for freelance workers, regardless of the type of work that they do. Many of these organisations are international so members are based all over the world. These organisations can be helpful for freelancers looking to expand their work into new countries and markets, for freelancers interested in hearing about best practices in new markets and for freelancers looking for fresh ideas and innovative solutions to their local problems.
Very often professional freelance organisations also publish regular newsletters, blogs and website updates so members can receive a steady stream of new information about freelancing. These organisations also tend to have a very strong web presence with email lists, loops and forums on which freelancers from around the world can socialise and exchange hints, tips, advice and information.
Freelance Workers And Unions
Unions exist for specific trades and specifically for freelancers. Unions tend to be the recognised voice of a specific trade or type of work and as such can negotiate on behalf of all members.
Union membership also often confers a professional status on members. Unions require fees, but they use these fees to offer members their services for dispute resolution, legal advice, strike funds and more. However, some organisations call themselves unions though they are not recognised as trade or labour unions in specific countries. Whether or not to join a union, and whether or not union membership would be worth it, will be a decision that each freelance worker must make on his or her own.
Freelance workers very often benefit from membership in a professional organisation. They may decide to join professional organisations devoted to a particular job or trade, professional freelance organisations and/or trade and labour unions that accept freelancers. However, not all organisations willing to accept them will be worthwhile for freelancers. Freelance workers must know what they want out of their membership to be able to choose the most appropriate organisation for their needs.
You might also like...