Personal Branding and Image as a Freelance Worker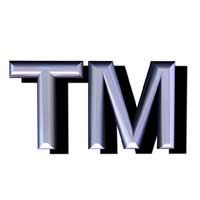 Personal branding and professional image are two very important parts of marketing for all freelance workers. These two aspects work together to project to clients whatever it is the freelance worker wants them to see. However, a freelance worker's personal brand and image should match the reality of their work or otherwise they will be marketing something that doesn't exist and will become both a disappointment, and a waste of time, for themselves and their clients.
Personal Branding And Freelance Workers
Personal branding is a practice by which someone decides to treat themselves and their career as a brand. This means that personal branding involves promoting a certain image of an individual and his or her work, as well as marketing that image in the same way that one would market the brand of any other product for sale.
For freelance workers, personal branding will come into play when selecting a website and/or blog design (and content), the design and content of business cards and other promotional materials, where the freelancer works, the kind of jobs the freelance takes on, the professional image the freelancer exudes and more. For some freelancers, personal branding becomes a habit whereby every decision they make is partially decided by asking "Does this fit with Brand Jack/Jill?" In order to answer this question, and to make the most of personal branding efforts, a freelancer must know what (s)he wants from her career.
If there is no ultimate goal in mind then personal branding efforts may just be a waste of time as they won't necessarily be moving a freelancer's career towards anything in particular.
Professional Image And Freelance Workers
A professional image is very important for freelance workers since it directly affects their reputation. This image can be whatever the freelancer wants it to be, from conservative and serious to creative and fun. However, this image must be consistent so that it and the freelancer's reputation can build up as they undertake more work.
Professional image is more than just the way a freelancer dresses though. This image encompasses everything about the freelancer and his or her work, so it also includes things like the freelancer's website and blog, business cards, promotional materials, the way (s)he answers the phone, the voicemail (s)he uses, the signature (s)he adds to emails, the working hours (s)he keeps, how accessible (s)he is to new and existing clients, how (s)he advertises, the tenders (s)he puts forwards for projects and more.
In short, almost anything a freelancers says, does or is can be a part of his or her professional image.
Personal branding and professional image are two sides of the same coin. The image that a freelancer creates becomes a product that is decided upon and sold by the freelancer's personal branding. When these two things are decided upon with an ultimate goal in mind they can be very effective in moving a freelancer's career forward. However, if professional image and personal branding and undertaken without much planning, or change frequently during a freelancer's career, then they will not be as helpful in building a reputation, client base and ultimately a successful business for the freelancer.
You might also like...