Dealing with Press Releases as a Freelance Worker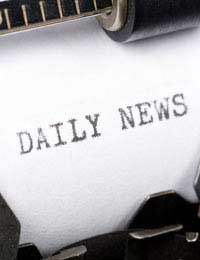 Freelance workers must become comfortable with press releases. This type of advertising helps them gain publicity and assists with any given promotion, and some freelance workers may also find that writing press releases becomes an important source of income. Becoming savvy with the press and press releases also means that a freelancer's work may be featured more often and, that a freelancer can keep up with trends in their own industry. All of these things are benefits for a freelance worker.
Writing Press Releases
A press release is a type of announcement that lets the press, and other media, know about something that is happening. Often press releases are a means of advertising a specific product, event, or other news related to a company or freelance worker. Press releases are written in a journalistic manner and they are taken as official statements from a company or individual to the press. Press releases are made up of only genuinely news-worthy information and contain contact information so that the press can follow up with them if they do decide to follow the story contained within.
Press releases generally begin with a headline, open with a lead (or hook), include body copy (the actual information) and end with a boilerplate or short section about the company or freelance worker's business.
Writing Press Releases For Others
Many freelance writers find that crafting press releases for others can be lucrative work. Some freelance writers may win contracts to write press releases for a given company while others may work on a project per project basis. The Web is a rich source of potential clients in need of publicity and press releases. Freelancers writers who do write press releases for others generally concentrate on the writing and not as much on placing the press release with a variety of media.
Placing Press Releases
Most companies place press releases in one of two ways: by hiring a PR professional to place them or by sending them directly to media outlets. Freelance workers will generally place their own press releases and should take care to send them out a few days prior to any specific event or promotion so that they leave plenty of time for the information to be communicated.
In the past press releases were often sent out via the post or fax, but today press releases are more often distributed by email.
Keeping Up With Press Releases
Freelance workers, especially freelance writers looking for story ideas, will often find that keeping up with others' press releases help them follow their own industries. Organisations, for example like the BBC, often post their own press releases on their websites and with their press offices. Other services also exist to gather press releases from a wide variety of sources. Pressbox (www.pressbox.co.uk) and Newswire Today (www.newswiretoday.com) are two directories that feature press releases from a variety of sources.
Press releases are a feature of modern business. Freelance workers must become comfortable with writing, placing and keeping up with press releases in order to garner publicity and stay abreast of the latest developments in their industries.
You might also like...