Your Reputation as a Freelance Worker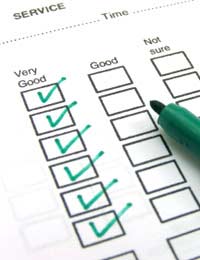 A good reputation is one of the best forms of marketing that a freelance worker can have, and it doesn't even cost anything. Building a good reputation takes time and includes many different things. The quality of the work performed, the level of customer service and the freelance worker's demeanour are all aspects of that individual's professional reputation.
Quality Of The Work Performed
A freelance worker is only as good as his or her last piece of work. Some freelancers love this about their job as it always keeps them on edge and in top form. Some freelancers get a little tired of having to prove themselves over and over again. But however a freelance worker feels about it, it remains true.
Each and every job will become a piece of a freelancer's reputation, so the quality of the work performed is important each and every time. Freelancers should also make sure that the work they do is not just excellent, but also to their client's brief as well. Good work that a client can't use can be just as damaging to a freelancer's reputation as bad work.
Level Of Customer Service
In addition to the work a freelancer carries out, the level of customer service that (s)he provides is important to his or her overall reputation. Clients may not be consciously awarding marks for this, but any client would make a note of it if they could not contact a freelancer, could not get a freelancer to contact them back, find charges on an invoice that are questionable, want to change something mid-project but find the freelancer unwilling or otherwise feel as though the freelancer is not working well for them.
Asking for client feedback and even distributing surveys after finishing a project are great ways for freelancers to stay on top of how clients feel about their levels of customer service.
A Freelance Worker's Demeanour
A freelancer can do all the marketing in the world, but if word gets out that (s)he is hard to work with then business could still decrease. A freelancer's demeanour is very important to his or her reputation. Things like how the freelancer greets clients, how (s)he answers the phone, the tone of his or her emails, if (s)he is gracious about entertaining clients, if (s)he is easy to communicate with, if (s)he has no problem setting meetings, if (s)he responds well to changes desired by a client and if (s)he is willing to make suggestions or offer opinions can all have a great impact on how a client feels about a freelancer.
A freelance worker's reputation is often the most important aspect of whether or not (s)he will be able to make a go of his or her business. Reputation can be a powerful form of marketing, and usually depends upon the quality of the work performed by the freelancer, the level of customer service provided by the freelancer and the freelancer's overall demeanour. However, freelancers must remember that any client could be forming an opinion of them based on almost anything, so staying in top form throughout a project is imperative.
You might also like...