Professional Photographs for Freelancers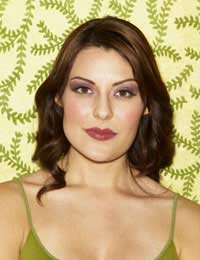 Just because freelancers have left traditional offices behind doesn't mean that they should discard all of the trappings of a more structured working environment.  In fact, as 'one-man bands', freelance workers often end up investing more time than ever before in organising the "little things" for their new careers.  One little thing that can make a big difference to a freelancer is to have a good professional photograph ready at all times.  For the best photographs possible, and for photographs that will fit seamlessly in with the rest of their marketing plans, freelancers should consider what kind of tone they would like reflected in their pictures, which of their outfits will be the most flattering, if they would like to include props, which settings would be best and who the right photographers might be.
Deciding On the Right Tone for a Freelance Photograph
Professional photos are those that a freelancer uses for professional purposes, but they certainly don't need to depict the freelancer in a suit sitting in front of a plain background.  In fact, a professional photo is a great way for a freelancer to convey the tone of their work or a sense of their personality.  In general, good posture, a bright smile and relaxed, open body language will send a positive vibe regardless of anything else that may be in the photo.  Before arranging for a photoshoot, freelancers should sit down and decide what they would like their professional photographs to convey and then discuss their plans with others.  It may be that what a freelancer thinks will convey one tone actually presents quite another.
Deciding On the Right Outfit for a Freelance Photograph
Regardless of a freelancer's personal style there are some fashion faux pas that everyone should avoid for their professional photos.  Patterns and prints may not photograph well and could compete for visual interest with the props and/or setting.  High necks may not be flattering and plunging necklines should be worn only if the freelancer is sure that (s)he won't bare too much.  Natural hair and make-up usually photograph best for men and women, but slightly brighter colours may be needed to avoid a washed out look.  Freelancers should consider a few test-runs of their favourite hair and make-up to make sure that they photograph well.
Deciding On the Right Props for a Freelance Photograph
Some freelancers prefer for their professional photographs to be a simple headshot while others enjoy including a variety of props from their line of work.  For example, a freelance graphic designer might like to be photographed with his laptop while a freelance skills trainer might prefer more of an "action shot" in front of her presentation materials.  The use of props is entirely up to the freelancer but (s)he should make sure that (s)he has permission to use them in the photograph, that there are not too many props crowding the picture and that there is a good reason, and a clear relationship to the freelancer's work, for every prop that is used.  
Deciding on the Right Setting for a Freelance Photograph
The right setting for a freelance photograph might be behind a desk, on top of a mountain or in front of parade - it depends entirely upon the freelancer's line of work and the message that (s)he wants to send.  Freelancer should just ensure that they have permission to photographer in their desired location and that they have the right to include the images of anyone else who might appear in the picture.  
Deciding on the Right Photographer for a Freelance Photograph
Just because a freelance worker will be using a photograph for professional purposes does not necessarily mean that (s)he will have to pay a professional photographer to take it.  Freelancers may be able to bargain or barter with photographers for their services, find student or amateur photographers to help out, or even stage photoshoots with their friends or relatives.  What is most important is the quality of the photo, not who actually shot it.  However, if professional photographers are preferred then freelancers should ensure they understand if the photographer wants to retain rights to the image and/or would use it for any other reason (in a portfolio, on a Web site, in a show, etc.).
Freelancers use professional photographs for a variety of promotional purposes, including on their Web sites and blogs, on business and social networking pages, and to accompany portfolios and sales materials.  Before taking these pictures freelancers should consider which tones they would like to be reflected, which outfits would be most appropriate, if props are needed, which settings would work the best and who would be the right photographers.
You might also like...