Creating your Own Website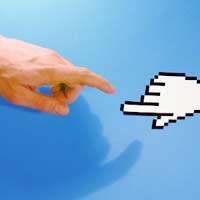 Having a website is pretty much a necessity for the modern freelance worker. The Internet makes it possible for freelancers to connect with clients around the world, and clients to find freelancers at any time. But while websites should look professional, they do not necessarily need to be sophisticated. Instead, freelance workers should create sites that inform potential clients by selecting an appropriate website design, deciding on appropriate website pages, posting appropriate website content and optimising the website page.
Selecting A Website Design
A freelancer does not necessarily need to create a website design from scratch. Many web hosting services offer template designs that freelancers can simply select and customise. Very often these templates are broken down into categories based on occupation so, for example, there will be designs for photographers, writers, graphic designers and more.
Customising these templates generally involves uploading images and entering text, though freelancers may be able to play with colour schemes, font selections and a few other options as well. At the most basic level these sites are meant to advertise a freelancer's work, so selecting a clear, fresh and relevant design is important.
Deciding On Website Pages
Most websites come with a number of pages for the freelancer to work with. Sets of three pages and five pages are common. Freelancers can decide how to use these pages, but some pages are common to most freelance websites. A home or welcome page, a portfolio page and a contact page are common, as are pages outlining news, prices, client testimonials and upcoming events. No matter how a freelancer chooses to use the website pages, giving them each a clear title to let others know what they will find on the site is important.
Deciding On Website Content
Once the pages of a website have been decided a freelancer must choose what type of content to put up on their corner of the internet. Because this site will help advertise the freelancer's business the information should be clear and positive. A short history of the freelancer's career, information on past work, contact information, a selection of samples representing the freelancer's work and even relevant links to outside resources can all be important content for a freelancer's website. Images, either of the freelance worker, the freelancer's work or stock images, are also appropriate website content.
Optimising Website Pages
Once a freelancer's website is set up, (s)he'll want to optimise the pages so that they rank well in internet searches. Usually the ability to enter keywords is part of the website template, so selecting the words most relevant to the freelancer's work is important. For example, listing the freelancer's occupation, location and the word "freelance" will help the freelancer be found when anyone searches on these terms. Including variations of common spellings, such as British English spelling and American English spelling, as well as synonyms that the general public might use, will also help the site's search rankings.
Websites are common for today's freelance workers. Creating a website is not hard, but it will take some planning. Freelancers will want to select an appropriate site design, include appropriate web site pages, decide on relevant web content, and optimise the site before it goes live so that they can have the most successful site possible right from the very start.
You might also like...