Advertising Locally as a Freelance Worker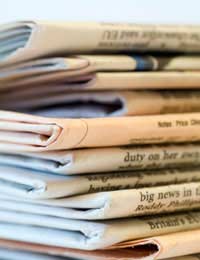 As a freelance worker you'll need to target your marketing techniques towards the clients you would eventually like to work with. At the start of your freelance career you'll likely find that you would like to work with some local clients, both to build your reputation in your own area and because local work means less commuting and associated costs. Advertising locally as a freelance worker is a great way to let your own community know about your business and your services, and it allows you to develop specific marketing strategies for your local area.
The Importance Of Advertising Locally
When you are building, and sustaining, your freelance client base you'll probably discover that local clients can be a great addition to your portfolio. Not only will these clients be able to give you good references and help build your reputation in your local area, but they will also become a network for you about the business and freelance scene. For example, working with a local butcher means that not only will his customers get to see your work, but you and he may be able to team up for promotions later and he may be able to talk up your services to his suppliers as well. However, cross promotions and referrals are things only to be undertaken when you are sure that you want your name associated with someone else's work, so spend your time first with deciding who you would like to target in your area and working towards brining them into your own client base.
Marketing Methods For Local Advertising
Local marketing campaigns will usually require you to do some local advertising. This may be as easy as sticking some ads up on community notice boards or flyers into some local post boxes. You may want to check with your local authorities first to see if there are any rules regarding advertising in your local area. Then you'll want to think about your own community and decide which marketing methods will work best with your potential clients. It may be that ads on a local website, ads on a local radio or television channel, ads in school or religious newsletters or ads in local businesses are the best way to reach local clients. Or it may be that ads don't work at all, in your area it is word-of-mouth referrals that will bring clients to your door.
By analysing the best marketing methods for your particular area you'll be able to launch the most effective, efficient marketing campaign to help bring in new clients.
No matter what kind of freelance worker you are, advertising locally is one of the best ways to bring in new local clients. Never underestimate the power of advertising in your own community, nor the importance of analysing what kind of marketing and advertising techniques are the most appropriate for reaching clients in your local area. Don't forget, some advertising is simply a case of trial by error. If you don't get results with one method, move along to another until you find a real winner.
You might also like...