Marketing yourself Online: Blogs, Ads, Banners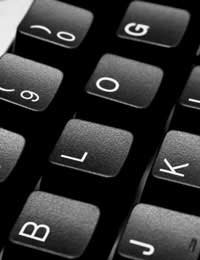 Consistent marketing will keep a freelance worker's career going, and there are a variety of online opportunities for marketing that many Web savvy freelancers are taking advantage of. Internet advertising opportunities include blogs, banners and ads to help promote a freelancer's business. Though internet advertising might scare some freelancers, there's nothing to be afraid of. Internet advertising is a great way to reach potential clients all over the world and doesn't take a lot of time, energy or money.
Marketing Online: Blogs
Blogs are web logs. These are a lot like online diaries. They are online pages that a blogger can personalise and post (write) as often as (s)he wishes. Bloggers can upload pictures, link to relevant external sites and create a "blogroll" of other bloggers that readers might enjoy. While some blogs are personal and dedicated to the ins and outs of the bloggers life, other blogs are dedicated to a specific topic (occupation, sports, cooking, travel, etc.) or run by a specific company to promote themselves. Many freelancers use their blogs to keep clients up to date with their work or to promote their own industry.
Blogs can be a useful tool for allowing others to form an opinion of a freelancer as a market leader (whether s/he is or not). Others can comment on most blogs, unless a blogger blocks this option, and leaving comments on other blogs is a great way for a blogger to promote their own blog and their own work.
Getting blogs listed in online directories or linked to from other blogs and sites will also help increase traffic (readers). Some freelancers even offer ad space on their blogs as a way to monetise or make money from their blogs. Blogger (www.blogger.com) and Wordpress (www.wordpress.com) are two very popular, and free, blog sites.
Marketing Online: Ads
Online ads are simply ads that appear on the Internet. Unlike print ads, online ads can be made up of many different types of media and can be highly interactive. These ads generally include links, so that if a viewer clicks them it takes that viewer to the advertiser's blog or site, and many include music, videos and polls.
Many different types of online ads exist including floating ads (those that move across the user's screen), wallpaper ads (those that alter the user's background), pop-up ads (those that literally pop up on a user's screen) and pop-under ads (those that appear under the internet window and are on view when the user closes that window).
Marketing Online: Banners
Banners are some of the oldest forms of online marketing. Banners are a form of online ads that are contained within a graphics box. Usually banners are longer horizontally than vertically so they are rectangular in shape and appear either at the top or bottom of a Web page. This makes banners a lot like the header and/or footer of a page. However, banners can be almost any size.
Unfortunately banners have gotten a reputation for a being a little bit boring when compared to other online advertising forms, so many freelancers might think that they are not worth their time. This is the not the case. Banners remain an old standby for online marketing and can still help to promote a freelancer and his or her online presence.
Online marketing is a great way for freelancers to consistently advertise for new clients. Blogs, ads and banners are all vehicles by which freelancers can promote themselves on the internet.
You might also like...