Managing Freelance Work with a Full Time Job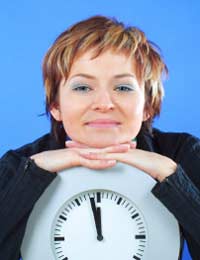 Managing freelance work with a full time job requires patience, organisation, dedication and an ultimate plan. Very few people can juggle full time work and freelance work for an indefinite amount of time, and most people who do are ultimately trying to give up their "day job" and freelance full time. If you think you'd like to explore freelancing while still working full time, don't underestimate how much work it will be. But at the same time, don't be afraid to try it out to see if you enjoy freelancing and if freelancing full time is something you think you can manage.
Freelancing, Full Time Work And Patience
Freelancing while also working full time requires a lot of patience. Not only do you need patience to carefully build your freelance client base, to continue giving your all to your day job and to cutting yourself some slack when things don't go quite as planned, but you need to have patience that what you are doing is indeed building you a brighter future. No one's career, whether it is an employee or a freelancer, is built in a day, so don't expect yours to be either. Be patient while you build you your credentials, both at work and as a freelancer, and no doubt you'll soon have many professional options open to you.
Freelancing, Full Time Work And Organisation
There is no way you will be able to manage full time work and freelance work without having many different organisation systems in place. You'll need a way to organise your time, your client information, your freelance paperwork, the work for your full time job and all of the other commitments and responsibilities in your life. This kind of organisation should make you feel confident in your schedule, and your ability to schedule in all of the work that you are prepared to take on, but it should also highlight for you when you are too busy or overburdened to take on anything else. If you are working with an organisation schedule that does not make it clear how much you have on then you need to think about changing your method of organisation.
Freelancing, Full Time Work and Dedication
Managing freelance work to a full time job takes dedication. Not only do you still owe your day job everything you have promised it, but you need dedication to see yourself through successfully freelancing as well. This will likely mean that you'll have to give up nights and weekends to finish your freelance work, and it may mean dedicating substantial initial capital into your freelance business. It will also mean that you have less time, money and energy for relaxing and socialising. While this can be a very stressful situation with dedication you should be able to see it through.
Freelancing, Full Time Work And An Ultimate Plan
The mad schedule of managing freelance work with a full time job probably can't last forever. No matter how dedicated to it you are, there will come a time that you need a break and will likely reassess where you are and where you are going. By having an ultimate plan you may find that you remain focused on the future and more confident in your career. Though the plan will need to be flexible enough to accommodate changes, knowing that you are working towards freelancing full time, are freelancing to pay off extra debt, or are just exploring freelancing to see what you can make of it should help you feel as though a finish line is in sight and you won't have to keep up with the madness forever.
Managing freelance work with a full time job is not easy. You will need patience, organisation, dedication and an ultimate plan to see you through.
You might also like...