Budgeting for a Freelance Business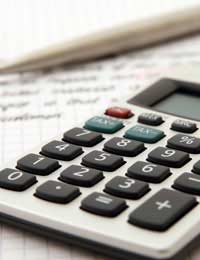 Budgeting for a freelance business is not an exact science, but potential freelance workers can make some reasonable estimates about the start-up costs associated with their work.
By creating such a budget freelance workers can adjust their finances to cover their start-up costs and still have some money left on which to live. Most potential freelance workers find that budgeting for emergency savings, equipment, marketing, membership fees and networking events all help them sort out their finances prior to making the leap to freelance work.
Freelance Budget: Emergency Savings
Many freelance workers do not make a profit in the first few weeks or months of their career. For this reason it is important that they have a level of emergency savings that they can draw on to "pay" themselves during this time. A good general guideline is for freelancers to keep three months of living expenses back at all times, though if they are able to keep six months of living expenses back that would be even better and give them even more breathing room.
Freelance Budget: Equipment
Depending upon the type of freelance work, a freelancer may need to invest in specific equipment. At the very least all freelancers will need to purchase some office equipment so that they can run their business. Common equipment expenditures include computer, printer, fax machine, copy machine, office software, design software, Internet connection, telephone and telephone line, office furniture and stationery.
Freelance Budget: Marketing
Most freelance workers will need to market their businesses in order to bring in new clients. Money should be set aside for items such as purchasing a domain name and running a website, creating business cards, designing and printing flyers, leaflets and postcards, placing ads on websites and in papers, creating information packs, postage for information packs and letters of introduction and more.
Freelance Budget: Membership Fees
Many freelance workers find that they will need to pay membership fees for a variety of organisations. Unions and professional organisations will likely require membership fees, as will access to some online job sites and forums for freelance workers. Freelancers that require a professional licence will likely also find that they must pay a fee for this licensure.
Freelance Budget: Networking Events
Freelancers need to network in order to meet with potential clients, meet with fellow freelancers, keep up with industry trends, keep up their skills and feel more like a part of the wider freelance community. Many
networking event
s have an entrance fee, and all conferences will require registration fees. Budgets should also include money for travel to events, hotel rooms if overnight stays are needed and "per diems" to cover the cost of food and small expenditures while travelling.
Budgeting for a freelance business means estimating the start-up costs associated with that business. Emergency savings, equipment, marketing, membership fees and networking events all require financing and should be included in a freelance business budget. As a freelancer settles into the profession these budgets will be adjusted, but at the start freelancers should consider over-budgeting so that they do not come up short rather than under-budgeting and not having enough cash flow to sustain themselves.
You might also like...