Deciding on a Freelance Marketing Budget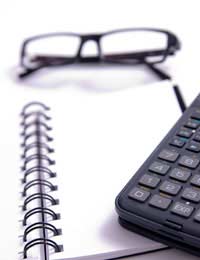 Deciding on a freelance marketing budget directly impacts the type of advertising that a freelancer carries out and thus how quickly, and how successfully, (s)he builds up a client base. In order to take these decisions with confidence, freelance workers must decide on the marketing methods they would like to use, research common costs associated with these methods and investigate if they can get anything related to marketing for free. Only when they feel that they are well versed on these subjects should freelancers draw up and spend a marketing budget.
Freelance Marketing Budget: Deciding On Methods
Different types of marketing have different costs commonly associated with them, so deciding how a freelancer would like to advertise is the first step towards coming up with a realist marketing budget.
Freelancers should target as many free outlets as possible, such as setting up email alerts or newsletters, starting a blog and getting a word-of-mouth campaign going among family, friends and contacts. Next, freelancers should think of all of the types of marketing that they might have an interest in. Print and electronic ads, business cards, postcards, flyers, information packs and websites are all types of marketing in which freelancers commonly engage.
Freelance Marketing Budget: Researching Common Costs
Once a freelancer has a list of any and all types of marketing that (s)he will consider, the next step towards creating a workable marketing budget is to research the costs commonly associated with each method. This might be a lot of work, but it is important. Freelancers should investigate these costs across markets (for example, what an ad in each magazine or journal would cost as opposed to assuming that they will be the same) as well as if buying in bulk (with business cards, postcards, etc) will yield any discounts. Packing and postage charges should also be figured in if a freelance worker is considering order from the Internet.
Applicable taxes should also be considered if a freelancer is considering ordering from another country, particularly those of the European Union. Freelancers will also want to determine if any of the costs associated with their marketing methods will be tax deductible and therefore more desirable. Once a freelancer has all of this information about each option, (s)he can begin to mix and match which options will add up to a workable marketing budget.
Freelance Marketing Budget: Finding Free Stuff
To make the most of any marketing budget freelancers can actively seek free items. For example, a variety of online options such as email messages, blog posts and commenting on other's blogs are free methods of marketing if used correctly.
Freelancers can also reduce their monetary expenditures by offering to barter with other businesses. For example, a freelance writer might barter with a web designer for a new website design in exchange for writing the copy for the designer's own website. Finding free stuff usually takes a lot of work and some creativity, but there are ways that freelancers can market themselves without spending any money.
Deciding on a freelance marketing budget will directly impact a freelancer's ability to bring in new business. This important decision should only be taken after a freelancer has investigated all of their marketing options, the costs associated with each option and any free options that might be available.
You might also like...