Setting Aside Free Time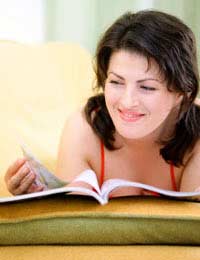 Setting aside free time can be hard for those who work freelance, not the least because any break from work means a break from earning a living. When freelancers don't work they don't get paid, so many discover that if they do take a break they can't really enjoy it because they are so busy worrying about their business and their bank accounts. Yet these, and all, freelancers must learn to relax. Working all the time is neither good for their health nor good for their business. Setting aside free time can be hard, but it is a necessity that a freelance worker can not afford to ignore.
Time For Socialising
If you find that you can't sit still at home without getting back to your freelance business then either get yourself out of your home or fill your home with distracting visitors. Socialising will not only take your mind off of your work, but it will remind you that you are a part of a wider world full of all kinds of thoughts, feelings, opinions, information and advice. If you relax best by meeting others for a drink, then make time for this. If you enjoy cooking for your friends, then make time for this. When you freelance, no one can order you out of the office so you have to be strong enough to do it for yourself.
Time For Reading
Reading is imperative for all freelance workers. Not only do you need to keep up with world and market news, but you also need to stay in touch with pop culture. Reading newspapers, books, magazines, websites and 'blogs can help you stay informed on all of these topics. It is perfectly acceptable to schedule professional reading time during your work day, but remember that leisure reading can be just as powerful. Even if you have to schedule it in while you're having a bath, be sure that you do schedule it in.
Time For Personal Errands
Personal errands like hair cuts, trips to the gym and the library, and even dropping off dry cleaning can seem like huge black holes sucking your time away from your work. But no matter what, you must make time for them. Not only do you need to keep a professional image (the hair cut, the dry cleaning) but you need to keep yourself healthy (the gym) and relaxed (the library) as well. Don't be afraid to invest time in keeping your personal life in order because, if nothing else, when your personal life gets out of control it will only encroach on your professional life.
Time For A Relaxing Holiday
Perhaps the greatest amount of free time a freelancer will schedule is a holiday. The good news is that, because freelancers can arrange their own time, many can choose to travel during a low season and pick up some great holiday rates. The bad news is that many freelancers add up the cost of stopping work with the cost of the holiday and decide to just stay at the office instead. Even if you can't afford to travel anywhere, take time to relax with a holiday. Visit friends, take day trips to local tourist sights, splurge on afternoon film or theatre matinees or just get your home in order. Take this time for yourself, to relax and unwind wherever you are, and no doubt you'll find yourself more ready to take on the world when you get back to work.
Setting aside free time can be hard for freelance workers, but it is a necessary part of staying fresh and staying at the top of their business. Setting aside time for socialising, reading, personal errands and holidays are all important for even the busiest of freelance workers.
You might also like...