What's Your Freelance Networking Style?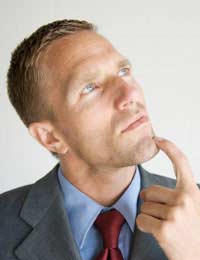 Networking is an important part of freelance work. It allows freelancers to discuss trends and opportunities in their own fields, it lets freelancers meet potential clients and customers and it helps freelancers build up their reputation among colleagues and clients alike.
But not everyone likes to network, or even knows what their options are for building up new networks. To help you figure out your best bets for freelance networking we've put together a questionnaire about freelance networking. Simply answer "yes" or "no" to each question in order to find out your freelance networking style.
1. Do you enjoy meeting new people?
2. Do you consider online contacts different from "real" people and friends?
3. Do you feel isolated working on your own as a freelancer?
4. Do you often like a change of scenery from your freelance office?
5. Do you find online chats and forums a bit awkward and/or dull?
6. Do you prefer to become involved in regional activities rather than national or international activities?
7. Do you prefer to put a face to a name when dealing with others?
8. Do you find it easy to strike up conversations with strangers?
9. Do you prefer to attend social activities such as cocktail hours rather than structured activities such as workshops?
10. Are you often described as the life of the party?
11. Do you enjoy passing your business card to new contacts?
12. Are you comfortable calling someone you met once to discuss business?
Extrovert Or Introvert?
If you had seven or more "yes" answers then you are mostly likely an extrovert. Extroverts are out-going and social people who tend to enjoy social activities and interactions. Extroverts network well by meeting with new people, such as at fundraisers, group events or even one-to-one meals or meetings. Extroverts are also likely to become involved in planning new networking opportunities and events. If you are not yet involved in associations or groups, have a look around at your options and attend the next event available to you.
If you had seven or more "no" answers then you are most likely an introvert. Introverts are often less social and more concerned with their own thoughts and emotions than with the affairs of others. Introverts are also usually reflective people, so the immediacy of social events often does not show them to their best advantage. Online networking may be a great option for introverts. Joining listservs, forums, online associations and various social and business networking sites may all be ways for introverts to more confidently network with others.
If you had six "yes" answers and six "no" answers then you are most likely a chameleon who feels comfortable with almost any type of networking. Take advantage of this by engaging in networking events as well as online options. Just remember that all people may not be as comfortable as you may be with networking so don't dismiss someone who doesn't know all of the rules to an online forum or has a bit of trouble making small talk over drinks. Help others to feel more at ease and you may be richly rewarded with useful contacts later.
You might also like...