Questionnaire: What is Your Freelance Marketing Style?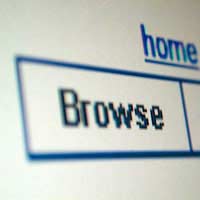 Freelance workers have to market themselves, it's a basic fact of being self-employed.  After all, if potential clients don't know that a freelancer exists then how can they bring that freelancer new business?  But not all freelancers market themselves and their work in the same way.  To find out your freelance marketing style, answer the questionnaire below.  Answer "yes" or "no" to each question and then total your answers from Part One and Part Two to find out what is your freelance marketing style.
Your Freelance Marketing Style: Part One
Do you enjoy repetitive tasks like envelope stuffing or passing out fliers?
Do you like to hunt around the Internet and leave trails to your web spaces?
Do you find it easier to write about yourself than talk about yourself?
Do you prefer to have marketing strategies that require minimal consistent effort?
Do you believe in quality over quantity when it comes to marketing?
Would you rather pay someone to market for you than to market yourself?
Your Freelance Marketing Style: Part Two
Do you enjoy talking about yourself and your work?
Do you find it easy to slip mentions of your work into all conversations, including those online?
Do you like to find out what others are doing and integrate new marketing plans into your overall strategy?
Do you believe that quantity is just as important as quality when it comes to marketing?
Do you like the way the Internet allows you to directly connect with colleagues and clients all over the world?
Do you look forward to your marketing tasks?
"Yes" to More Questions in Part One
If you answered "yes" to more questions in Part One then you are a quieter marketer.  You prefer for your promotional materials to advise others of your skills and accomplishments rather than spend your time doing it over and over again yourself.  You believe that one well-designed marketing campaign is worth much more than any number of half-hearted ideas.  Fliers to targeted markets, ads in targeted publications, banners and links on targeted Web pages and an entertaining, informative newsletter to a targeted audience all rank highly in your marketing plans.  Just remember to expand your target market when necessary so that you can reach new potential clients and avoid overwhelming those that you already have. Revise your marketing plans every now and then to make sure that they are still the best matches to your business plans.
"Yes" to More Questions in Part Two
If you answered "yes" to more questions in Part Two then you are a more interactive marketer.  You greatly prefer to get out and meet new people yourself rather than using static materials to get your messages across.  But don't underestimate the importance of promotional tools, you'll always want to leave people with a little something to remember you by.  Inexpensive business cards, pens or magnets could be just the things.  And unfortunately you can't be everywhere at once, so harness the power of the Internet to "meet" new contacts and clients.  Use a blog and comments to engage in conversations, frequent forums and loops in which you can chat to others and scour directories for blogs and sites that you can use to find more contacts.  Just don't discount more traditional marketing strategies like fliers and ads - they've stood the test of time for a reason.
"Yes" to Same Number of Questions in Part One and Part Two
If you answered "yes" to the same number of questions in Part One and Part Two then you are a lucky freelancer.  You enjoy both quiet and more interactive marketing strategies which means that you can plan incredibly well-rounded campaigns that should reach the most number of people in the most number of ways.  Just make sure that your marketing campaigns are standardised so that the same information is given despite the medium used, and that you have a way to keep track of all of your promotional efforts so that in the future you can focus your time and energy on those that are the most effective.
You might also like...