About Our Site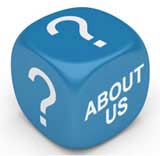 AFreelanceWorker was formed to offer a unique reference point on extensive advice on working freelance.
Freelance work has become increasingly popular among those interested in enjoying more flexible working environments, having more control over their careers and ultimately enjoy more fulfilment from their life's work. From writing to photography, accounting to plumbing, the possibilities for freelance work seem endless.
Unfortunately, expert advice for current and potential freelancers is often hard to come by. With AFreelanceWorker we aim to provide a comprehensive site with information about freelance roles, working with freelance clients, finding freelance work, freelance business issues, marketing yourself as a freelancer and finding support as a freelance professional.
The writers of AFreelanceWorker are seasoned freelancers themselves so they have their own experiences to draw upon when offering others information and advice, as well as their own freelance networks to tap for more. By blending their advice with current research and news items our writers are able to keep AFreelanceWorker up to date on all subjects of interest to freelancers.
If our writers have not addressed a particular topic or concern at AFreelanceWorker, do not hesitate to make a suggestion or ask a question. Our writers are always ready to tackle new issues that make a difference to the lives of professional freelancers, and if you are interested in a particular topic then chances are other freelancers are as well!

Related Articles in the 'Site Information' Category...