Professional Support for Freelance Workers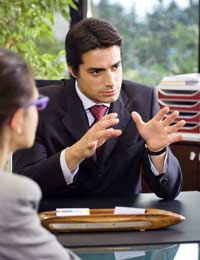 Freelance workers have a variety of sources of professional support that they can turn to when needed. This professional support means that freelance workers can spend more time on their work and less time on the associated tasks that other professionals can undertake. While hiring each professional means additional costs from freelance profits, it also means that the freelancer can spend more time on their work and therefore, hopefully, increase their profits by doing so.
If you are a freelance worker who feels like they could use some professional support, don't hesitate to investigate the services offered by solicitors, accountants, designers, assistants and more.
Professional Support From Solicitors
Solicitors can be a great source of support for freelancers who often sign contracts, who want to purchase property, who have concerns about their creations, inventions and copyright and those who feel that they are being treated unfairly under the law.
A freelancer who already has a family solicitor or who has used a solicitor for private affairs such as the purchase of private property or to settle the affairs of a deceased friend or relative may find that this person is not the best choice for handling business affairs. Contacting a freelance professional association, contacting other freelancers and checking with various legal associations may help freelancers find an experienced solicitor for their business needs.
Professional Support From Accountants
Freelance workers are responsible for their bookkeeping, accounts and tax responsibilities but many do not have any training or background in these areas. Rather than spend time studying these areas, many freelancers find it more worthwhile to hire a professional accountant. These individuals should be able to help freelancers get their financial affairs in order and prepare their taxes so that freelancers can be confident in meeting all of their responsibilities. Professional organisations dedicated to accountants should be able to provide freelancers with the details of potential accountants in their areas.
Professional Support From Designers
Today, freelance workers need much more than just their own letterhead. Business cards, websites, newsletter graphics, advertisements, fliers, postcards, blogs, and email signatures are just a few of the items with which a graphic designer can help a freelancer. Interior designers can also help freelancers make their business spaces look presentable to clients, and depending upon the freelancers business, a personal designer or image consultant can help a freelancer build just the right look for meeting clients and presenting themselves to the world.
Professional Support From Assistants
It's very easy for freelance workers to get bogged down with paperwork, returning phone calls, answering emails, sending out invoices and a variety of other administrative tasks. To save time, some freelancers employ an assistant. Depending upon the industry, assistants could be university students interested in gaining experience or they could be virtual assistants that the freelance worker never actually meets. Before hiring an assistant; however, freelancers should be very specific about what they need help with, how they would like the freelancer to provide this help, and when and where the help will need to be carried out.
Freelance workers can often benefit from professional support. Solicitors, accountants, designers and assistants are all common sources of professional support for freelance workers.
You might also like...