Freelance Workers and Unions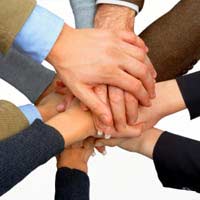 Unlike employees, freelance workers do not necessarily have the same employment rights as other workers. Understanding what they are entitled to, and having others to help back them up on these points, can become tricky for freelancers who work alone and have no real experience in this capacity. Joining unions, then, is one way for freelance workers to find support and advice on these topics, and much more.
Trade Unions And Trade Groups
There is a difference between trade unions and trade groups. For example, the National Union of Journalists is a recognised trade union for journalists in the United Kingdom and Ireland. This union is the recognised voice for journalists in these countries and is active, on all levels, on issues pertaining to its members. Also, as a trade union, it gives journalists professional recognition and free legal advice. Freelance writers are welcomed as members of this group.
The Society of Authors, on the other hand, is a trade group. It aims to help individual members, including freelance workers, with their questions about aspects of writing and to offer support to members on issues such as contracts and client disputes. It is not necessarily the recognised voice for writers. Understanding whether an organisation is a trade union or a trade group will allow freelance workers to better analyse what they can expect from that organisation and if it is worth it for them to become a member.
Freelance Unions
Around the world freelance unions also exist. These organisations are not built specifically around a particular trade or industry, but instead are organised around the structure of the work carried out by its members – in this case, freelance work. However, if a union is built for all freelancers, and it accepts international members, it could be that it is not a true trade union but instead has simply opted to use "union" in its title to denote that it is a union or group of freelance professionals.
Some organisations may also strive to become trade unions and to be the voice of freelance workers on all levels, but they may not be recognised as such outside of their own membership.
Freelance workers interested in joining unions, specific to freelancers, should find out what that union can offer them that a trade union can not, before becoming a member.
Making the Most of Union Membership
Union memberships will almost certainly require the paying of dues, so freelancers who decide to become union members should get the most value for their money possible. Asking a union for information, advice and support when needed are all ways that freelancers can make the most of a union membership. Joining in union events, taking advantage of networking opportunities, using a union's free legal resources and turning difficult client problems over to the knowledge of a union are also ways that freelancers can get the most value from their union memberships.
Freelance workers may greatly benefit from union membership. When deciding whether or not to join a union, freelancers should consider the differences between trade unions, trade groups and freelance unions and find out how to make the most of their union membership.
You might also like...