Freelance Interview Coach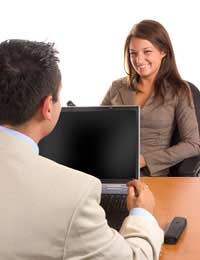 A freelance interview coach is literally an individual who coaches others about how to make a good impression during an interview. A freelance interview coach should be able to coach clients for all kinds of interviews as well as help them with creating a specific image, answering specific questions, portraying appropriate body language and analysing interviews after they occur.
Freelance Interview Coach: Success Rates
A freelance interview coach must have a good success rate for many different types of interviews in order to attract clients from a wide pool. "Success rate" does not have to be defined as the number of clients who end up with the organisation after an interview, but rather the number of clients who are offered entrance to that organisation.
People interviewing for jobs, internships, universities, law schools, medical schools, fellowships and more can all need coaching. Most often these individuals will want to receive coaching outside of traditional working hours, and some may be quite happy to access coaching over the phone or Internet which means that coaches can possibly solicit clients from around the world.
Freelance Interview Coach: Image
A freelance interview coach should be ready to advise their clients on an appropriate image. This means that coaches should be able to tell clients what to wear on any given interview, including how to wear their hair, how to fix their makeup, what kind of scent to wear and which accessories would be appropriate. While this may seem easy for conservative corporate interviews, coaches must also be able to help clients applying for creative or untraditional opportunities as well.
Freelance Interview Coach: Questions
A large part of freelance interview coaching is helping clients answer the questions that they may encounter during an interview. This means helping clients create and practice answers to common questions as well as become comfortable with the format of interviews such as one to one and panel interviews. Coaches will help clients select appropriate answers, deliver these answers smoothly, utilise appropriate vocabulary and more. This is often the easiest part of coaching to undertake with long-distance clients who prefer to use the telephone or Internet for their sessions.
Freelance Interview Coach: Body Language
Body language can reveal a lot about an interview candidates, so freelance interview coaches must be ready to help clients portray strong, confident body language at all times. Coaches will help clients break bad body language habits such as slouching and fidgeting, and they will help clients remember good body language habits such as good posture, eye contact and smiling. This type of coaching is hard to do with long-distance clients so face to face sessions are recommended for this aspect.
Freelance Interview Coach: Post-Interview Analysis
Freelance interview coaching should be thought of as an on-going process. After each interview, coaches should be ready to help clients analyse what happened during the interview, what they did well and what they may need further help with. Throughout this process a coach should see progression in their clients, and interviews should become more successful as clients become for experienced and confident.
Freelance interview coach is a type of work driven by success rates. In order to best prepare clients for interviews, and increase success rates, coaches should be ready to help clients with image, questions, body language and post-interview analysis.
A FREELANCE WORKER IS FOR SALE.
This website is for sale [more info].
You might also like...